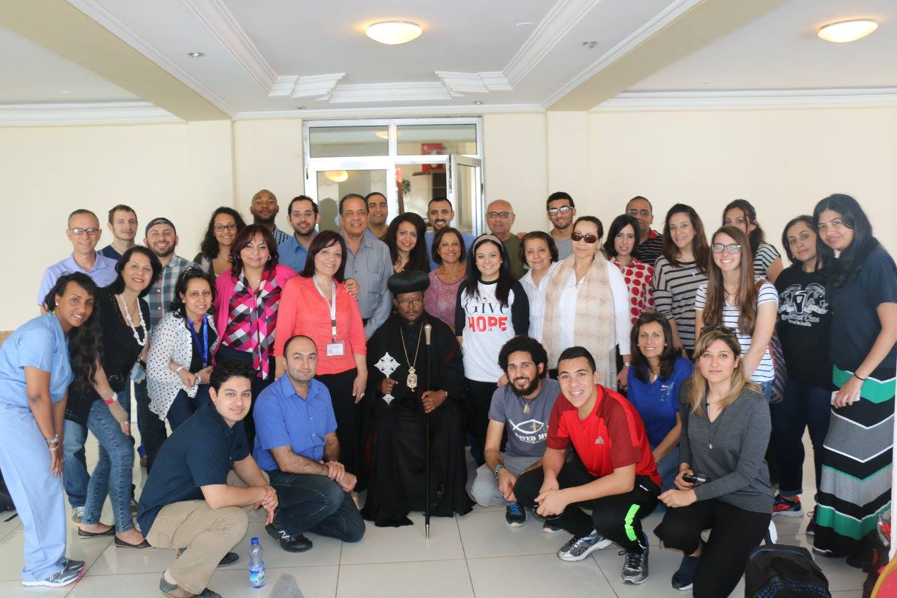 Overview About Ethiopia:
Ethiopia is a country rich in history and culture. Boasting one of the world's oldest human settlements as well as over 90 spoken languages, makes it a truly unique place to visit. Ethiopia is also the birthplace of coffee, and is one of the world's largest coffee exporters. A visit to this beautiful country is not complete without a detour from the capital to the historic sites of Aksum and Lalibella, both UNESCO World Heritage Sites. Sixty percent of Ethiopians practice Christianity, primarily as Ethiopian Orthodox Tewahedo Christians. The Ethiopian Orthodox Tewahedo Church and the Coptic Orthodox Church share a long, peaceful history and are in full communion as parts of the larger community of Oriental Orthodox Christians.
Ethiopia has a moderate climate with temperatures ranging between 6° C (43° F ) and  26° C (79° F ). It is not unusual to have a sunny days punctuated with a few hours of rain in the mountainous regions of the country.
Visa:
All visitors to Ethiopia who are not Kenya or Djibouti nationals are required to obtain a visa. Visas can be obtained either in embassies and consulates outside of Ethiopia, or in Ethiopia's Bole International Airport.
Airport visas are only available for nationals of the countries listed here. Visa fees tend to be higher in the airport than in Ethiopian embassies. A schedule of fees for US visas can be found here.
March 2016 Mission Trip Overview:
Through God's grace and the help of 18 healthcare professionals (physicians, dentists, pharmacists, nurses, and one physical therapist) and 3 students from USA, Austria, Scotland & Egypt; 3,620 patients were examined and treated plus 820 kids who were served in different schools and orphanages.
Come & Serve:
The service is divided into two parts; the medical part where group of health professionals see & treat patients on a daily basis. They also conduct medical presentations to medical college students in the universities over there. The spiritual group on the other hand serve kids & youth in schools, orphanages and Sunday school.
Come & serve God with the talents and gifts He gave you whether in the medical field or the spiritual field and don't miss out the blessings God has in store for you.
Exchange Rates:
The local currency is called the Ethiopian Birr. Twenty Birr is roughly equal to one US dollar. Typical meals in restaurants cost approximately five US dollars. Current exchange rates can be found here.
Health Advisory:
The CDC advises that travelers to Ethiopia are up to date on vaccinations such as Hepatitis A and Typhoid. A full list of CDC recommendations can be found here. Tap water in Ethiopia is not suitable for consumption.
Cultural Traditions & Ethiopian Food:
Ethiopia has a largely hierarchical society. Relationships are very important in Ethiopian culture, and should not be forced or rushed. The people tend to be more conservative than their western counterparts. Ethiopians tend to eat without utensils. This is due to custom, not lack of hygiene.
The primary Ethiopian staple is Injera, or sourdough bread which has a sour taste and a spongy texture. Injera is often served alongside vegetable or meat dishes. Most Ethiopian food is very spicy. Because Ethiopian Orthodox Christians fast for a significant portion of the year, a large variety of vegan and vegetarian options are available.
Coptic Mission in Ethiopia:
The Coptic Church and the Ethiopian Church both shared the same patriarch until 1959 when Pope Cyril VI crowned Abuna Basilios as the first Patriarch of Ethiopia. This long history between the two churches has allowed for continued missions from Egypt to Ethiopia. The 2016 mission marked the 5th anniversary of CMANA missions to Ethiopia. Each of these missions has helped provide care to hundreds, if not thousands of patients. The first mission to Ethiopia was in November 2011. This was a new milestone for CMANA since it was the first time as an organization to serve outside of Egypt.
The initial trip was done through a mutual contact between H.H. Pope Shenouda the third and Abune Paulus, the departed patriarch of the Ethiopian Tewahedo Orthodox Church. The trip was an amazing trip and big blessing where we were able to serve in the top two University hospitals in Ethiopia. The mission was able to arrange for several spiritual conferences for physicians, healthcare students, and university students in the country. Also multiple visits were arranged to several orphanages nursing homes and shelters for homeless and destitute.
2017 Mission Trip Registration:
Please CLICK HERE to register for the Ethiopia 2017 Mission Trip
Registration is open till December 1st
Gallery: